H. A. Kern Signature Bacon
In 2018, Kern Meat Co. relaunched its bacon program in partnership with Daily's Premium Meats in St. Joseph, Missouri. We have several varieties available.

H. A. Kern Corned Beef
In 1929, Mimi Kern, H. A. Kern's mother, created a corned beef recipe for her friends and family. This recipe was passed down to H. A. Kern when he founded Kern Meat Company in 1948, and it has been used ever since in our facility. In fact, it is the product for which Kern Meat Company is most famous. We offer several cuts, including briskets, eye of round, bottom round flats, and specialty cuts upon request.
Charcuterie
John Volpi & Sons has been making fine cured products since 1919. They have a number of products available.

Turkey
As the newest turkey plant in the country, the 15 families of Michigan Turkey have committed themselves to providing the highest-quality turkey products.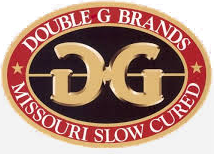 Hams and Cured Products
Double G HamsFamily owned and operated like Kern Meat Company, the Gatzert family has been making hams the natural way for several years.Miller HamsArguably one of the most recognized names in the local meat industry, Miller Ham has been making quality hams for nearly 50 years.

Sauces
Budweiser BBQ Sauce
TBD
Hot Charlie's Hot Sauce
Hot Charlie's comes in both the original flavor and the hotter ghost pepper flavor. Both flavors are available in 12-ounce bottles or 1 gallon containers.

Butcher's Supplies
From twine to butcher paper, we can provide the products to transform your kitchen into a cutting room.