Your Opportunity to Help Our Restaurant Community Since 1948, Kern Meat Co., Inc. has provided Midwestern and Saint Louis restaurants, hotels, clubs, and institutions with outstanding meat products. For the first time in our company's history, we are offering select products for curbside pick up at our USDA-inspected facility. A portion our online sales will go to the Gateway Resilience Fund, which provides short-term financial relief for employees and owners of independent bars, restaurants, and shops in St. Louis metropolitan area affected by the COVID-19 pandemic. Please help us support our community by clicking the button to our online, curbside store below.
What Our Customers say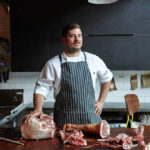 Paul Cissell
Head Meat Cutter, Smokehouse Market
"Before I started working with Kern Meat Co., the product I bought from other companies was inconsistent in its trim and grade. When I started working with Kern Meat Co. ten years ago, they immediately solved the problems that I experienced with other companies. In addition, Kern Meat Co. provides exceptional customer service, promptly responds to my requests, quickly fills custom orders, and is genuinely concerned about my needs."
Ron Grimoldi
Owner, Dulany's Grille & Pub
"I buy from Kern Meat Company because they are a locally-owned and family operated St. Louis company. They provide great service, excellent advice, and high-quality fresh products for my bar and restaurant."
Carol Schnitker
CDM, President, Missouri Chapter, Association of Nutrition and Foodservice Professionals
"Kern Meat Company provided my facility with quality center-of-the-plate products and made it possible to purchase quantities that fit my freezer, budget, and census. Kern Meat Co. was able to provide the quantities I needed—20 portions or 600 portions—when I needed it without any issue—ever."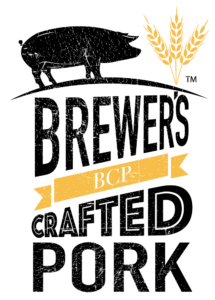 In a market saturated with heritage breed pork programs and commodity pork, Brewer's Crafted Pork® (BCP) represents a paradigmatic shift for the American dining table. If the last decade of meat processing and animal husbandry has proven anything, it is that genetics matter. We craft our Heritage Berkshire Hogs by finishing them with 6-Row malted barley, the same grain that North American brewers utilize in the production of beer. Six-Row malted barley is rich in natural sugars, complex carbohydrates, natural enzymes, protein, vitamin, minerals, and most importantly, is packed with the flavor of beer. Through the hog's consumption of said grain, we are able to transfer those immense nutritional properties and unique flavors to our Heritage Berkshire Hogs.
BCP hogs are also raised using animal husbandry techniques pioneered by Allan Savory in the 1980s, which we call "regenerative agriculture." Domesticated animals raised for meat production, Savory maintained, can be used to reduce carbon emissions through a carefully monitored pasture-management program.