Our History
Shortly after returning from the Pacific Theatre at the end of World War II, Henry A. Kern founded Kern Meat Company in a South St. Louis refrigerated garage with the simple but all-important philosophy of customer service. In 1956, H. A. Kern renovated and retrofitted a nineteenth-century bakery on Cherokee Street in historic South St. Louis into a meat processing facility.
In 1970, Henry A. Kern invited his son-in-law Dennis Markwardt and daughter Tina Markwardt to join the family business. Under their stewardship, Kern Meat Company grew considerably in size and reputation. In 2008, Dennis and Tina Markwardt's son-in-law, Matt Sherman, joined the family business as general manager in the midst of completing his doctoral studies in American history at Saint Louis University. Working closely together, Dennis and Matt acquired a license to buy and sell Certified Hereford Beef®, established a fresh-cut steak program for thirteen Midwest food service companies, developed a long-term strategic marketing campaign to re-brand Kern Meat Company, and streamlined Kern Meat Company's ordering, processing, and delivery operations through the implementation of new techniques and innovative technology.
As a result, Kern Meat Company has grown to become one of the most recognizable names in the St. Louis and the Middle West for providing quality USDA-inspected meat. Most recently, we were selected by the members of the American Culinary Federation (ACF) Chefs de Cuisine Association of St. Louis as the 2009 Purveyor of the Year, and in 2012, Dennis Markwardt was awarded the T. C. Dubois Chen Award from the ACF Chefs de Cuisine Association of St. Louis for his professional commitment to the foodservice industry. In 2018, the Missouri Chapter of the Association Nutrition & Foodservice Professionals selected Matt Sherman as Co-salesperson of the Year in the state of Missouri.
After operating in the same building for 64 years, Kern Meat Company relocated the company's processing operations, warehouse, and offices to a renovated 22,000 square-foot facility in Bridgeton, Missouri in September 2020. The new plant is located about 25 miles from its existing plant in the City of Saint Louis. In keeping with Kern Meat Company's sustainability goals and carbon reduction plan, ninety percent of the building will be powered by solar. The building also boasts several energy and water saving features.
Our Mission
For 73 years, our family and employees at Kern Meat Company have been privileged to provide Saint Louis and the Midwest with the highest quality meat products. Our business philosophy includes five important principles:
Produce only the highest quality meat products
Source products from the best regions and from reputable companies who are committed to humane handling practices
Work closely with local farmers and ranchers to showcase Missouri's rich agricultural heritage and preserve our precious natural resources
Provide outstanding service to our customers
Treat our employees as members of our family
These principles guide our purchasing, sales, production, and the delivery of our product from our facility to your kitchen, and we are proud to display H. A. Kern's name on our trucks and every package.
While most companies have one or two dedicated center-of-the-plate specialists, we have four. Meet the experts below:
Dennis Markwardt
President
After serving in the U.S. Army during the Vietnam War, Dennis joined the family business in 1972. Dennis and H. A. Kern worked side-by-side to build Kern Meat Company as the premier protein supplier in the area.
Matthew Sherman, Ph.D.
General Manager
After working in the plant as a part-time selector and meat cutter between college semesters, Matt joined Kern Meat Company in 2008 as the general manager. He is responsible for the overall operation of Kern Meat Company, which includes production, sales, operations, purchasing, and the food safety program. Matt serves on the ACF Chefs de Cuisine Governing Board, and is a board member of the St. Louis Chefs de Cuisine Educational Foundation.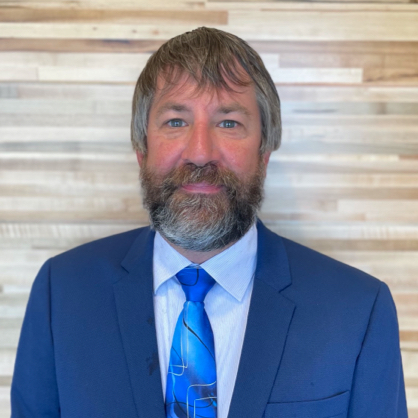 Matthew Bessler
Director of Sales
Hired in 2017 as Kern Meat Company's Corporate Executive Chef, Matt brings 22 years of hospitality experience from award-winning St. Louis dining establishments. As Director of Sales, Matt has extensive knowledge of menu conception, production, and market trends.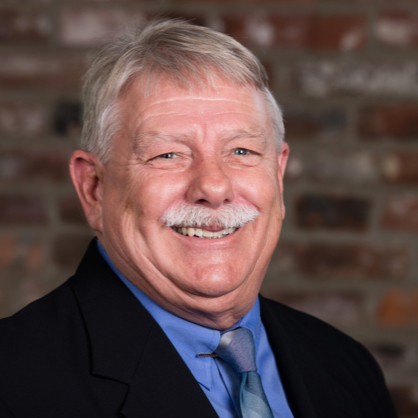 William Schnitker
Inside Sales
Bill grew up in the meat processing industry at his family company, Major Meat Company. He has nearly 55 years of knowledge in the meat industry, and in 1991, he joined the team at Kern Meat Company. Bill has extensive experience in catering to the health care and assisted living sector.
Jesse Leonard
Sales
Hired in 2011, Jesse brings nearly 50 years of food service experience to Kern Meat Company. After a stint at a large foodservice company, Jesse wanted to return to a family owned and operated meat company. Jesse is an expert in further processed and cured meats, pork, and deli meats.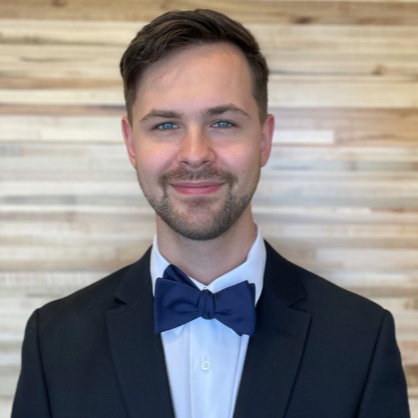 Shayne McCrady
Customer Service Representative
Shayne brings nearly ten years of restaurant experience to Kern Meat Company. After graduating with a Culinary and Baking & Pastry Degree from Forest Park Community College, he studied under Chef Brian Hardy at The Gatesworth. He participated in several culinary competitions that Kern Meat Company sponsored over the years. In 2018, he was awarded the first runner-up in the Hans Bueschkens Young Chefs Challenge in Kuala Lumpur, Malaysia at 24. Shayne has extensive knowledge of menu development, utilization, and production.
Awards