Your Opportunity to Help Our Restaurant Community Since 1948, Kern Meat Co., Inc. has provided Midwestern and Saint Louis restaurants, hotels, clubs, and institutions with outstanding meat products. For the first time in our company's history, we are offering select products for curbside pick up at our USDA-inspected facility. A portion our online sales will go to the Gateway Resilience Fund, which provides short-term financial relief for employees and owners of independent bars, restaurants, and shops in St. Louis metropolitan area affected by the COVID-19 pandemic. Please help us support our community by clicking the button to our online, curbside store below.

Certified Hereford Beef®
Genetics matter in the meat industry, which is why Kern Meat Company heartily embraced Certified Hereford Beef® as its flagship branded beef program. Products made from Certified Hereford Beef® are consistent and will provide a quality and well-rounded eating experience for any application. Kern Meat Company's famous corned beef is made from this product.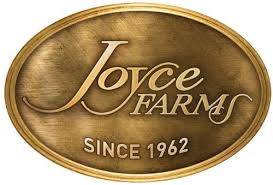 Joyce Farms Heritage Aberdeen Angus Grass Fed Beef
Using Angus genetics that can be path-proven to the first registered Angus animal in Scotland, "Old Jock," Joyce Farms has mastered the art of heritage grass fed beef. Joyce Farms is also one of the first food service companies in the country to subscribe and deploy regenerative agriculture. Unlike sustainable agriculture, regenerative agriculture improves the land while respecting the respecting the environment and mitigating the effects of climate change through the consumption of meat. The result–the only grass-fed program in the country that consistently grades USDA Prime and Choice.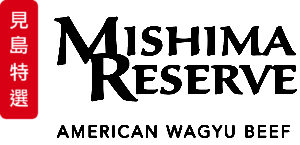 Mishima Reserve American Wagyu Beef
If you want a luxury experience on your menu, look no further than Mishima Reserve. Exceptionally marbled at BMS 6 to 7 and 8 Plus, Mishima Reserve utilizes genuine Kuroge Wagyu bulls from Japan and crosses them with Black Angus cows. Every animal is humanely raised and fed for 25 to 28 months, and the result is an abundantly-marbled and flavorful beef that is guaranteed entertain your guests

Black Canyon® Angus Beef
This program builds on Black Angus genetics to deliver a quality and consistent product with excellent marbling scores.

USDA Prime Beef
USDA Prime Beef is the best product that you can feature as your center-of-the plate steak.  According to the USDA, out of approximately 26.3 billion pounds of beef produced in the United States, only 4 percent of beef earns the grade of USDA Prime. Kern Meat provides and cuts prime meat exclusively for some of St. Louis' finest restaurants and clubs.

USDA Choice & Select Beef
USDA Choice and Select Beef provides a quality eating experience. Kern Meat Company carries a variety of products in both grades.

H. A. Kern Signature Bacon
In 2018, Kern Meat Co. relaunched its bacon program in partnership with Daily's Premium Meats in St. Joseph, Missouri. We have several varieties available.

H. A. Kern Corned Beef
In 1929, Mimi Kern, H. A. Kern's mother, created a corned beef recipe for her friends and family. This recipe was passed down to H. A. Kern when he founded Kern Meat Company in 1948, and it has been used ever since in our facility. In fact, it is the product for which Kern Meat Company is most famous. We offer several cuts, including briskets, eye of round, bottom round flats, and specialty cuts upon request.
Charcuterie
John Volpi & Sons has been making fine cured products since 1919. They have a number of products available.

Turkey
As the newest turkey plant in the country, the 15 families of Michigan Turkey have committed themselves to providing the highest-quality turkey products.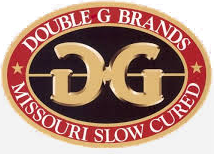 Hams and Cured Products
Double G HamsFamily owned and operated like Kern Meat Company, the Gatzert family has been making hams the natural way for several years.Miller HamsArguably one of the most recognized names in the local meat industry, Miller Ham has been making quality hams for nearly 50 years.

Sauces
Budweiser BBQ Sauce
TBD
Hot Charlie's Hot Sauce
Hot Charlie's comes in both the original flavor and the hotter ghost pepper flavor. Both flavors are available in 12-ounce bottles or 1 gallon containers.

Butcher's Supplies
From twine to butcher paper, we can provide the products to transform your kitchen into a cutting room.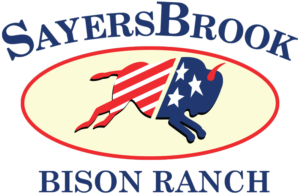 Bison
We source our bison from renowned local producer Sayersbrook Bison Ranch. Since 1976, Sayersbrook Bison has provided the highest quality bison products in the Midwest. Sayersbrook's herd of 1000 animals are able to freely roam on 4000 acres of natural grassland, which produces the most succulent and rich bison meat available.  Several cuts and ground products are available.

Colorado Lamb
We pride ourselves on our quality lamb products from Colorado. Our lamb is finished with corn to provide exceptional flavor and we require our producers to meet our stringent sizing, color, and marbling requirements before the product is even shipped.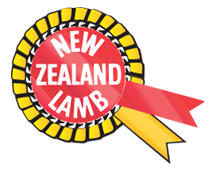 New Zealand Lamb
We have a variety of quality and value driven New Zealand lamb products available.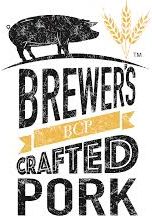 Brewer's Crafted Pork®
In a market saturated with heritage breed pork programs and commodity pork, Brewer's Crafted Pork (BCP) represents a paradigmatic shift for the American dining table. If the last decade of meat processing and animal husbandry has proven anything, it is that genetics matter. Yet, heritage breed hog programs accounted for less than 1 percent of overall pork production in the United States. BCP seeks to capitalize on the groundwork laid by these individuals, but will do so with one important difference in mind: we are crafting pigs by finishing them with 6-Row malted barley, the same grain that North American brewers utilize in the production of beer. In deploying this unique rationing program with our heritage hogs, BCP will capture the nutritional value, flavor, and natural sugars of malted barley and transfer those qualities through the hog's consumption of said grain. As a result, it is our specific objective to create a uniquely-flavored pork unlike any other. BCP also uses regenerative agriculture principles in our key management practices.

Chairman's Reserve® Premium Pork
As one of the strictest branded pork programs available, Chairman's Reserve® Premium Pork delivers consistent marbling, color, flavor, and texture for an exceptional eating experience.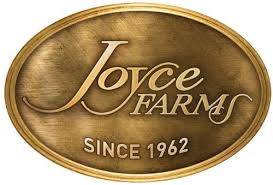 Joyce Farms® Poulet Rouge Fermier® Heritage Chicken
Genetics matter in the meat industry, and Joyce Farms applied this principle to chicken. The Poulet Rouge™ bird derives from European breed known in France and Belgium as the finest and most flavorful chicken available. They grow slowly, over 12 weeks, to develop a flavor like no other. Commodity birds in the United States, on the other hand, grow to full-size in about 4 to 6 weeks. The Poulet Rouge™ birds are raised with access to pasture, grown in temperature-regulated barns, and are ABF and hormone free. They are also air-chilled to preserve that exceptional flavor.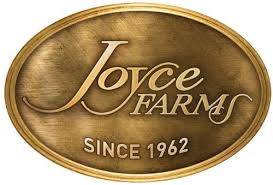 Joyce Farms® Naked Chicken
From birth to box, this Naked Chicken has never been administered antibiotics and growth hormones.  They are fed an all-vegetarian diet, and they have not been exposed to pesticides or preservatives. They are also raised in low-stress environments and temperature-regulated barns, which translates to a better tasting chicken.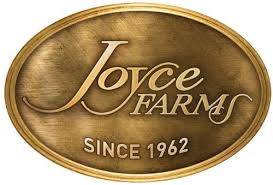 Joyce Farms® Heritage Black Turkey
One of the only heritage turkeys available in the country, they are raised on pasture and forage. Simply put, they are the best-tasting turkeys for your holiday feast.

Veal
We source veal from the best-producing region in the country, the northeast. All of our veal is milk and formula-fed and humanely raised temperature barns to allow the animals to socialize. We also have strict requirements to ensure the best quality products.
Product Categories