Certified Hereford Beef®
Genetics matter in the meat industry, which is why Kern Meat Company heartily embraced Certified Hereford Beef® as its flagship branded beef program. Products made from Certified Hereford Beef® are consistent and will provide a quality and well-rounded eating experience for any application. Kern Meat Company's famous corned beef is made from this product.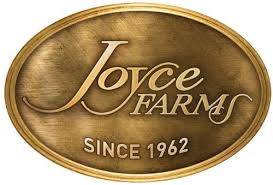 Joyce Farms Heritage Aberdeen Angus Grass Fed Beef
Using Angus genetics that can be path-proven to the first registered Angus animal in Scotland, "Old Jock," Joyce Farms has mastered the art of heritage grass fed beef. Joyce Farms is also one of the first food service companies in the country to subscribe and deploy regenerative agriculture. Unlike sustainable agriculture, regenerative agriculture improves the land while respecting the respecting the environment and mitigating the effects of climate change through the consumption of meat. The result–the only grass-fed program in the country that consistently grades USDA Prime and Choice.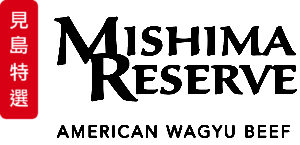 Mishima Reserve American Wagyu Beef
If you want a luxury experience on your menu, look no further than Mishima Reserve. Exceptionally marbled at BMS 6 to 7 and 8 Plus, Mishima Reserve utilizes genuine Kuroge Washu bulls from Japan and crosses them with Black Angus cows. Every animal is humanely raised and fed for 25 to 28 months, and the result is an abundantly-marbled and flavorful beef that is guaranteed entertain your guests

Black Canyon® Angus Beef
This program builds on Black Angus genetics to deliver a quality and consistent product with excellent marbling scores.

Natural Angus Beef
From birth to box, Natural Angus Beef products are never injected with hormones and antibiotics, fed an all-vegetarian diet, humanely raised and handled, and rely on Black Angus genetics. It is the natural choice for your operation.

USDA Prime Beef
USDA Prime Beef is the best product that you can feature as your center-of-the plate steak.  According to the USDA, out of approximately 26.3 billion pounds of beef produced in the United States, only 4 percent of beef earns the grade of USDA Prime. Kern Meat provides and cuts prime meat exclusively for some of St. Louis' finest restaurants and clubs.

USDA Choice & Select Beef
USDA Choice and Select Beef provides a quality eating experience. Kern Meat Company carries a variety of products in both grades.